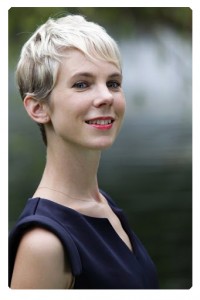 Careen Dankers holds a Master's Degree in Health Education & Promotion and Health Management (Faculty of Medicine and Health Sciences, University of Maastricht). Careen gained professional experience in several large international companies. In 2010 she founded Care Performance.
Careen is committed to teamwork and will constantly seek an exchange of knowledge and skills. Since the creation of Care Performance she has aimed to build a strong team which reflects diversity and commitment with a clear preference for working with Anglo-Saxon and Northern methods.
With the team, they intervene from the time of the initial audit to advising and training companies, mainly international, in the field of quality of work life, prevention of psychosocial risks and management.
Careen also develops innovative approaches on themes of health, such as wellness programs in the workplace, thematic awareness workshops and management and coaching modules.
She also assists people in difficulties such as HR managers and executives, and advises with regard to the reintegration of people with cancer.
She focuses on an approach which she terms "responsible management" based on best practices in management, focussed on prevention of RPS, reflection of social dialogue and management in an ethical way leading to a real awareness in order to promote quality of life and improved performance at work.
I aim to raise awareness among young future managers and HR of management and psychosocial risks. I wish to make them conscious of fundamental principles which are essential for managers to promote the quality of work life in order to improve performance in a lasting way.

With Care,
Careen